Take some well-deserved time out
at the Apart6580

Our motto: easy-going and relaxed.
Brought to perfection in our small,
exclusive spa area.
Looking forward to some rest and relaxation after a scenic hike, an action-packed bike tour or a fantastic day on the slopes of the ski area Ski Arlberg? The exclusive spa area of the Apart6580 offers everything a relaxation seeker's heart desires, making it the perfect choice to round off an eventful day of holiday in St. Anton am Arlberg. Our Finnish sauna, soft sauna and relaxation room complete with tea bar are wonderful to take some time out for body, mind and spirit. Nothing beats the joy of soaking up the toasty heat of a sauna after being physically active in and around St. Anton in Tirol. In addition, sauna bathing works wonders for aching muscles.
What makes the wellness oasis special for our apartment guests?
At the Apart6580, your individual well-being is high on our priority list.
Swap the hectic hustle and activity that sometimes exists in large spa areas for our tranquil wellness oasis. We have consciously created a small-scale sauna area whose clear design in warm natural materials exudes a feeling of comfort and cosiness. From the moment you enter, you can feel how relaxation sets in automatically.
Sauna and Sanarium:
More than just hot air during your holidays at the Arlberg.

From wellness aficionados to sauna beginners to children and teenagers: In our comfortable spa area, everyone finds the perfect place to relax. Bathrobes, slippers and fresh towels for the spa area will be waiting for you in your apartments and holiday flats.

The Sanarium
Are you visiting the spa area of the Apart6580 for the first time, or do you want to find out what makes sauna bathing so amazing? For a gentle approach, try our Sanarium, which is a special version of the traditional Finnish sauna. Basically, it is a pleasant combination of a hot and humid steam grotto and a traditional wooden sauna. Temperatures in the Sanarium reach 55°C to 70°C, which makes sauna bathing easy on the circulatory system.

The Finnish sauna
The Finnish sauna is hotter, with temperatures reaching 80°C to 100°C. Ideal conditions for warming up after a day of winter sports in St. Anton am Arlberg. Within a short time, your body temperature rises by ca. 2°C and your skin temperature by ca. 10°C. This process activates your immune system, and at the same time you strengthen your body's defences during your stay in St. Anton in Tirol.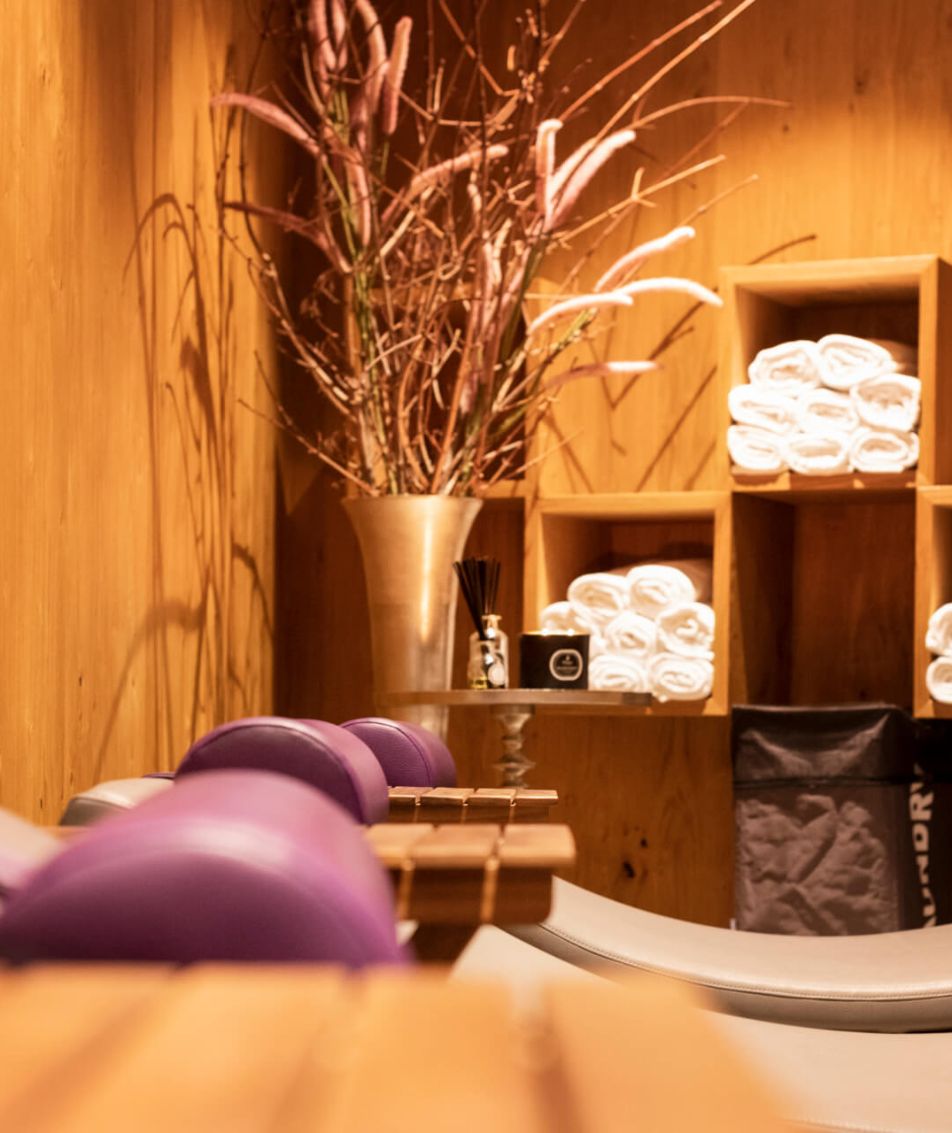 Rest and dream of the Arlberg
A proper cool-down in the spacious showers in the sauna area of our Arlberg holiday apartments is just as much a part of the sauna experience as warming up. Take advantage of our well-stocked tea bar in between sauna sessions to stay hydrated. Let the sauna thoroughly heat you and allow your body the same amount of time for cooling down. Comfortable relaxation loungers await, and lulled by the soft background sounds, you will drift into a state of utter relaxation and calm. By the way, this is a great opportunity to dream of your next holiday experience in the spectacular Alps surrounding St. Anton am Arlberg.